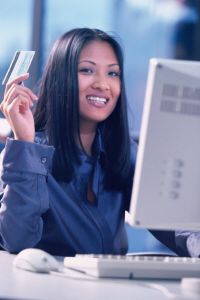 About your Privacy & Security on our site with SSL Security, SSL Encryption, Security Certificates and How Cookies work!
Overview of SSL Security SSL Encryption
(SSL Security) which is ssl security technology, which is known as an ssl encryption. This ensures that all sensitive information has not only ssl security but also, ssl encryption by both your browser and our server. After a secure session with ssl security that has ssl encryption, is initiated, any communication between your computer and ours is scrambled, making it unreadable to any person who might intercept it, is the advantage of ssl encryption. This ssl security, along with its ssl encryption, is done automatically whenever you reach a page containing sensitive information.This ssl security and ssl encryption is what makes the shopping cart on our site secure for transactions.


About Cookies On your Internet Browsers


destroy diseases.com uses cookies on our site with web browsers. Cookies are short pieces of data that are sent to your computer when you visit a website. Internet browsers store cookies so browsers can remember information. It allows us to keep your items in your shopping cart when you leave our site. Cookies are also used for fraud prevention and other purposes.
Our website requires that visitors use cookies that are turned on from browsers. If your browsers cookies are turned off, you won't be able to access certain parts of our website. Having cookies enabled on your internet browsers is safe. Cookies are short pieces of data from your browsers and do not perform any operation by themselves.

You can find how to turn on cookies by selecting the Help option on the toolbar of internet browsers. On most browsers, it will guide you through the process of accepting new cookies, notifying you of cookies, disabling cookies and modifying settings.

Links to other sites:

http://www.Destroydiseases.com may have links going to or coming from other sites. Any linked articles or links going out to other sites is for informational purposes only and is not affiliated with this website. This website is solely for the purposes of providing free information for informational purposes. This is not a medical website and no emails will be answered. If medical advice is needed it must be sought out and obtained from a licensed provider.